All the lights are off. The tv screen is glowing in front of you, the volume as low as it gets so you won't wake anyone else up. Your laptop is growing warm on your lap and the coffee mug sitting next to you is cold. You glance up from your Lightroom catalog, only to realize that it's 12:30 am already. And you still haven't responded to the 2 new leads, 4 existing clients, or wedding planner email in your inbox.
This is it, you're in the middle of your busy season.
And let's face it, you're getting bombarded with emails, questions, and worried clients left and right that you're having a hard time keeping up with. Been there, done that. Trying to stay caught up with everything that's NOT taking pictures during wedding season is so incredibly hard, and can be so, so daunting. It seems like your to-do list only grows longer each day…and so does the list of emails you need to respond to.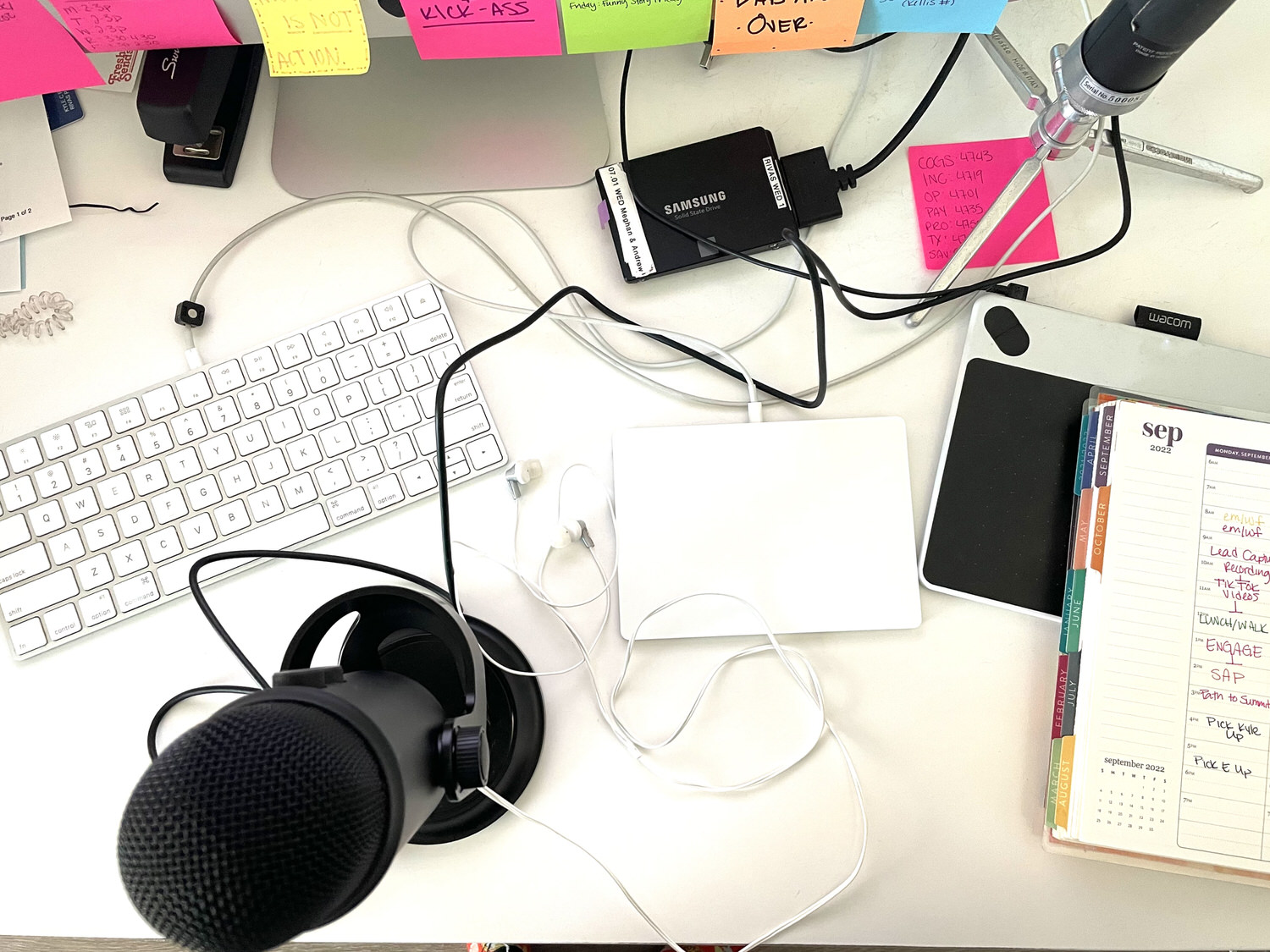 BUT, all is not lost, dear wedding photographer friend. In fact, I'm here to tell you that there are a few things that you can do NOW to make your busy season easier on both you AND your clients. AND, those things will only take a little bit of your time.
One of the biggest hiccups that I see wedding photographers run into each fall when things get busy is managing expectations for their clients, and everyone else that needs anything from them. If you're anything like me, you like to underpromise and overdeliver results and expectations to clients. When in reality, once busy season hits, you wind up under-promisng and under delivering, which means no one is happy or satisfied.
So today I'm sharing with you a handful of things that you can do now to manage all of the expectations for all of the people in your lives that will also make your life easier this busy season.
6 Ways to Make Busy Season Easier
1. Decide When You're Going to Check your Email
Yep, do it right now. Take a minute and decide the 2 times a day that you're going to be in your inbox, replying to messages and taking care of clients. If you don't dedicate time right now? You'll be popping into your inbox all day long, getting overwhelmed by the messages that you don't have time to respond to because you're editing. Put this time on your calendar, set reminders, and stick to it. Otherwise, dear, you're going to get so overwhelmed this wedding season.
2. Update & Turn on Your Out of Office Message
Think your out of office message can only be used when you're on vacation? Think again, friend. I recommend updating and turning this baby on any time things get a little hairy for you…which is probably right about now. All you have to do? Update your message to something along the lines of "Thank you for your message! In an effort to be present with my clients and loved ones I check email twice per day, and will get back to you within 48 hours during the week." Or whatever your REALISTIC response time is. The goal here is to set expectations about when people reaching out to you can expect to hear back from you so you don't have to be in your inbox all day every day, but can instead focus on busting out all of those weddings and engagement sessions you're photographing.
3. Update your Email Signature
Again, this is all about setting expectations for your clients. Add a line to your email signature letting your clients know when you check email (9am and 4 pm once a day) and when they can expect to hear back from you. Even if you just turned your out of office message on, it never hurts to update your email signature too, just to enforce your boundaries.
4. Set up an Initial Inquiry Responder
I'm well aware that in the wedding industry the early bird gets the worm. AKA the first person to respond to a new inquiry is more likely to book that lead. BUT, that being said, I'm also all about not being on your phone/computer checking email allll the time, especially when you're with family or busting your booty to get your latest wedding edited and exported. By setting up an initial inquiry responder through your CRM you're making sure that you get back to all of your leads, ASAP, but also taking a little bit of that pressure off your plate. This buys you a little bit of time so that you're not responding to emails at 11 pm. Again, it's all about managing expectations here…you also don't want brand new clients thinking that they have access to you 24/7.
5. Set up and Schedule your "Happy Wedding Week" Emails
What is a "Happy Wedding Week" email? It's a short little email that goes out a few days before your clients wedding day, letting them know you're so excited, what time you'll be there, and what they can expect from you when you arrive. It's a great way to check in to reassure your clients that 1) you will be showing up on their wedding day and 2) that you've got their back and are on-top of all the details. Little check-ins like this go a looooong way with a stressed out bride and making you look like a rock star that knows exactly what they're doing. I recommend setting aside an hour to schedule all of these for your upcoming weddings in your CRM. You can realistically write the email once (hello template emails!), and then update with each couple's start time, name, and location before scheduling to send at a specific time in your CRM.
6. Set up and Schedule a "Day After" Email"
What is a "Day After" email? It's a little email that goes out the day after a wedding thanking the clients for having you, letting them know just how amazing their day was and how much fun you had with them, and letting them know when they can expect their photos to be done. Again, this is all about managing expectations and reassuring clients that might be nervous about their day, or already wondering how their photos turned out. By proactively reaching out you're confirming that they had the best day ever (even if it wasn't), and setting expectations about when they can expect their photos so you don't get 500 "just curious when our photos will be done" emails or text messages while you're busting your butt trying to survive wedding season.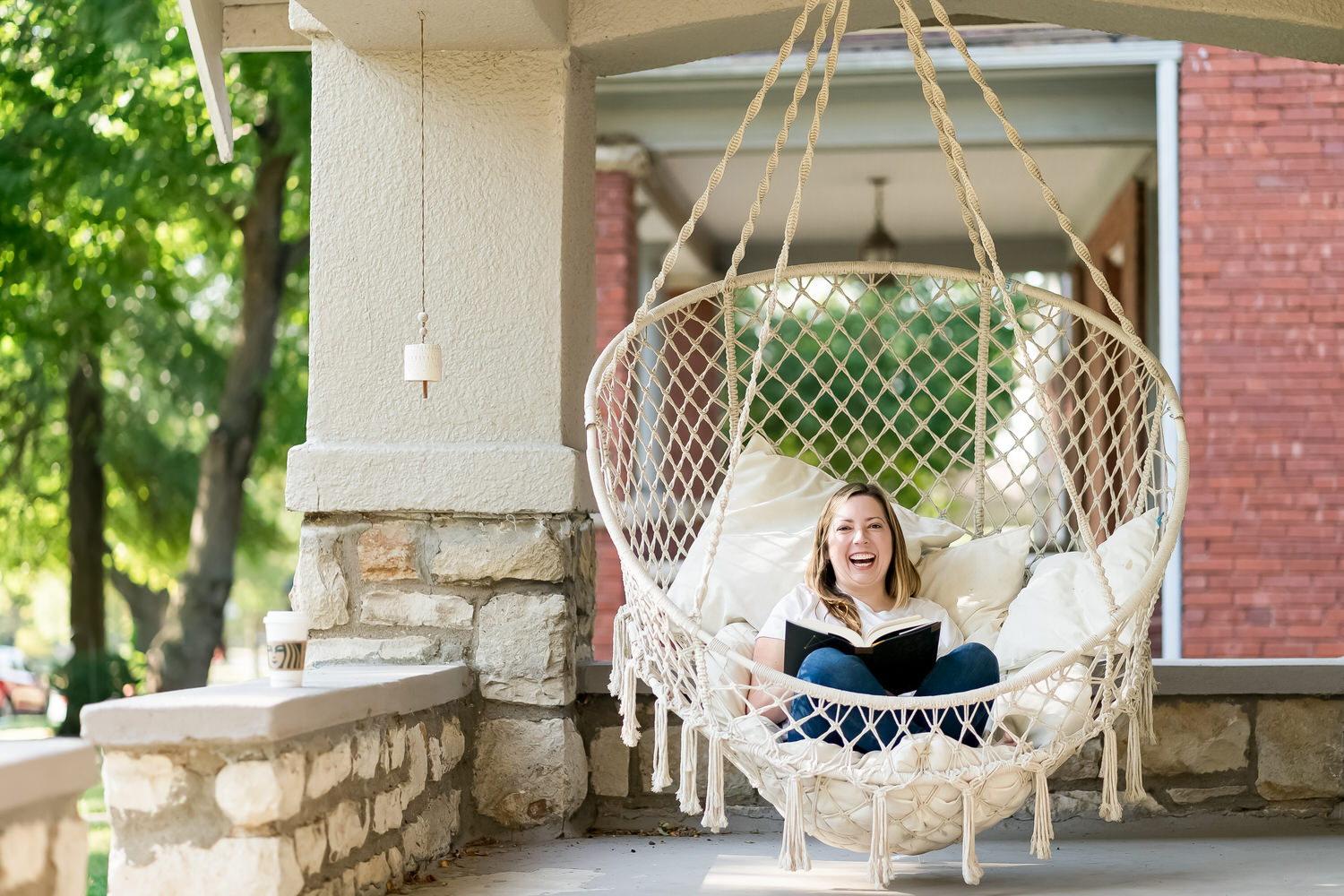 Now friends, I know this is A LOT of information and that this list doesn't necessarily seem like "easy things" to implement. But, I'm here to tell you that yes, you CAN spend 2 hours out of your life making all of these things happen NOW so your busy season feels easier for you.
And, because I know what it's like to be in the weeds in busy season, I'm not just going to tell you that you need to do these things, I'm going to SHOW you how to do these things, one by one, in a FREE video series that I'm giving you access to. Because frankly? Busy season sucks, and I'm here to help make sure that it doesn' suck quite as much as it does for you.
Know you need help setting up systems but aren't sure where to start? Click here to get the conversation started so we can see how I can help you get your life back.